餃子 (JP: Gyouza; CN: Jiaozi; UK: Dumplings)

For 20-25 dumplings
There are many different gyouza recipies, as you can stuff the dumplings with anything you like. This should be a more or less traditional Japanese recipe. The mushroom and garlic are extras for this one. Some contain cabbage, some shrimp and/or squid, you name it...
The wrapper of the gyouza is a thin circular sheet (ca. 7.5cm in diameter) of dough. You can probably buy them in an asian store, otherwise use 140ml water and 165g flower to make a non-sticky, supple dough.
200g minced meat
mix
put a bit of the mixture on one half of the dough piece, fold the dough and press the edges firmly together
bake on middle heat
1 egg
1tsp nutmeg
1.5 Tbsp soy sauce
pepper
salt
3-4Tbsp freshly grated ginger
3 cloves of garlic, grated
6-8 chinese chives (bannou-negi)
cut very small
100g (maitake) mushroom
cut very small
20-25 circular (Ø7.5cm) dough pices
1Tbsp sesame oil
heat
2Tbsp vegetable oil
Copyright Jorg Entzinger 2006
Note: also for baking there are many different approaches. Some steam them, some boil them, some bake them and some use a combination of these techniques.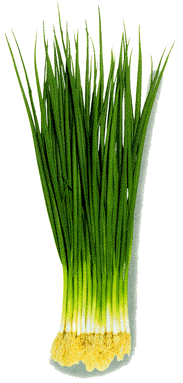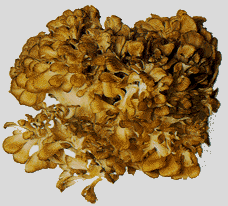 The bannou-negi (UK: chinese chives; NL: reuze-bieslook) and the maitake mushroom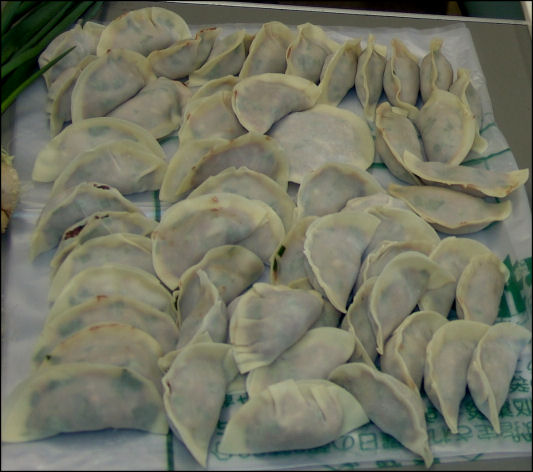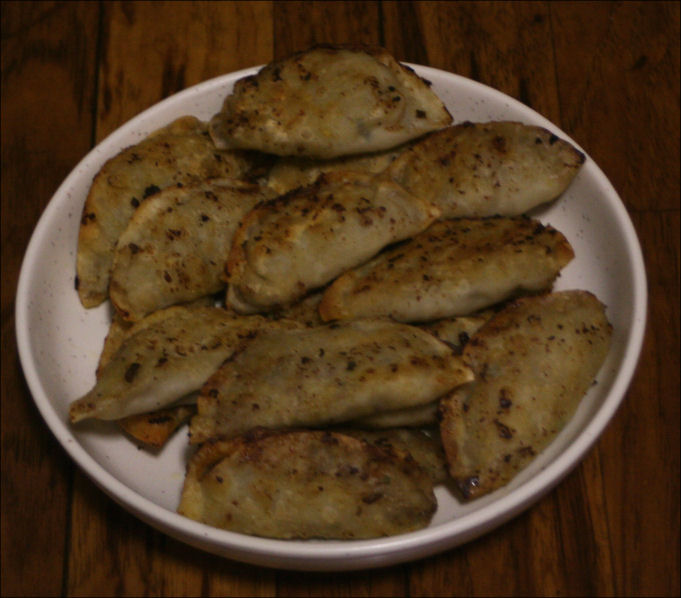 The gyouza before and after baking.